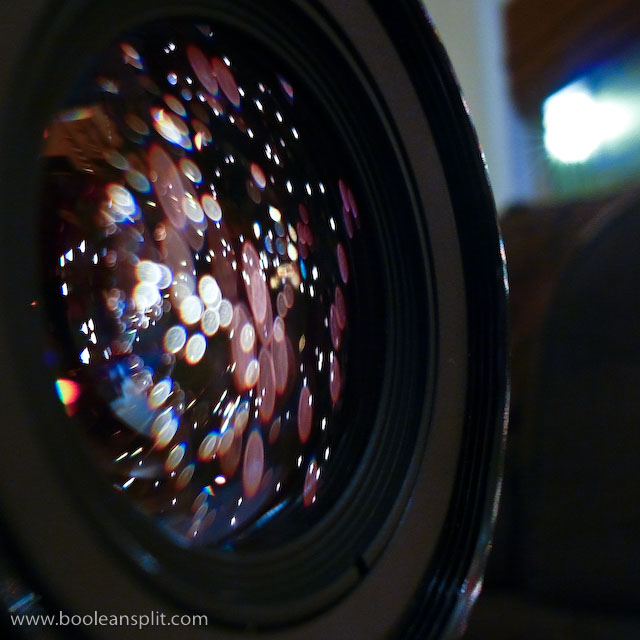 Sometimes cool pictures just come from thinking outside the box a bit. Here I was sitting in front of the Christmas tree contemplating what kind of unique Christmas tree bokeh photo I could take when I thought of my recent experience capturing bokeh with my pocket camera. I got to thinking that my 50mm f/1.7 lens might make a good subject for a shot, rather than simply the tool for capturing them.
The set-up for this shot was pretty simple. I placed my Pentax K10D DSLR with the 50 attached on the coffee table in front of the Christmas tree. Next, I set my Panasonic Lumix FX07 on the table in front of the K10D and framed up the shot. I wasn't happy with the vertical angle so I placed a quarter under the front edge of the bottom of the Lumix to prop it up a bit.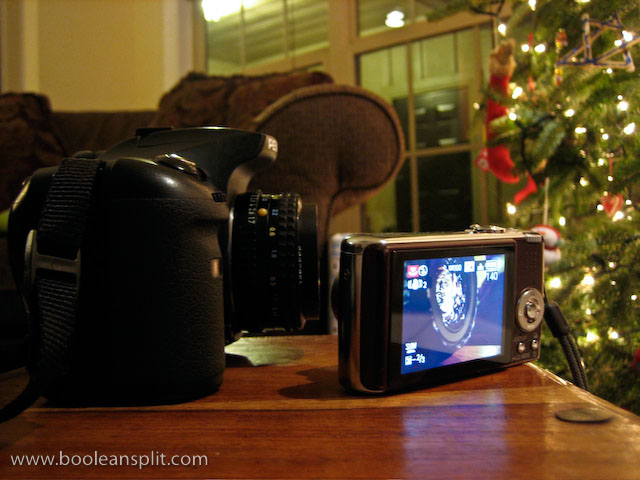 As you may be able to see, I also dialed in -2/3EV in exposure compensation. I'll save it for another post, but understanding and properly using exposure compensation is one of the most important steps to good photography. Anyway, at this point all that was left was to do was fire, download, crop, and post.
In my opinion, the photo turned out pretty nice. I may try and re-shoot it with my K10D and 18-55 kit lens (with the 50mm not attached to the camera). If I do I'll post the result here.
UPDATE:
Re-shoot with the K10D and processed through Lightroom. This was one of those shots where when you see the image for the first time you say "whoa". Pretty cool stuff!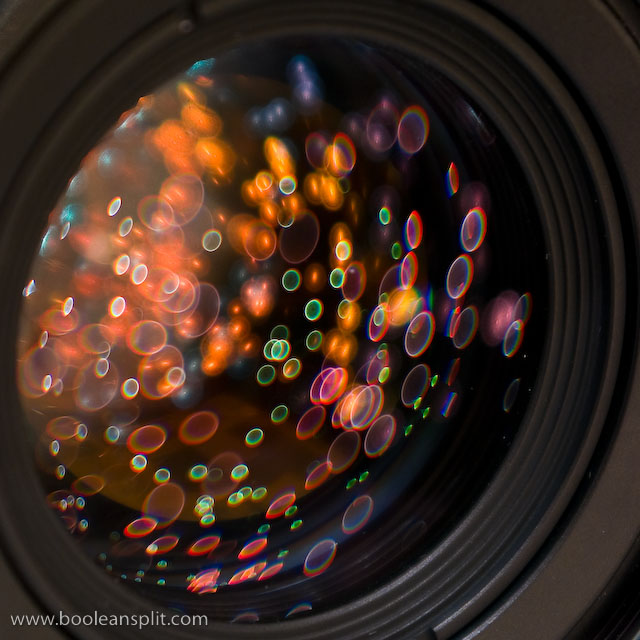 Behind the scenes: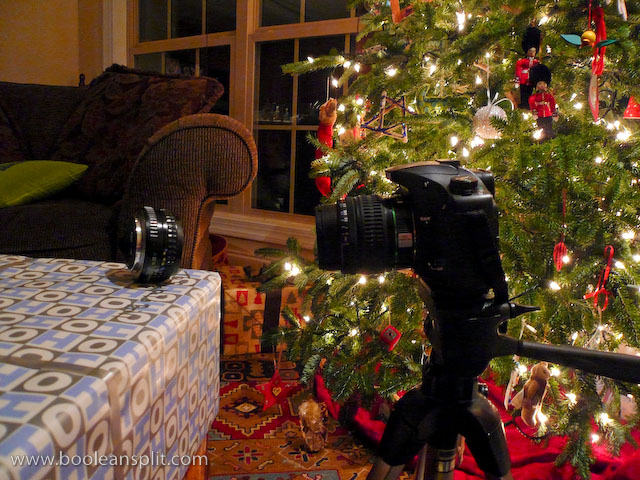 Photo stats: ISO 100, f/5.6, 55mm, 4.0sec, IS off (tripod), 2 sec self timer release. Cropped, adjusted white balance and added a bit of sharpening in Lightroom.