It's quick and easy to get studio quality lighting in your home with almost no additional expense. Here's a quick look behind the scenes of this photo: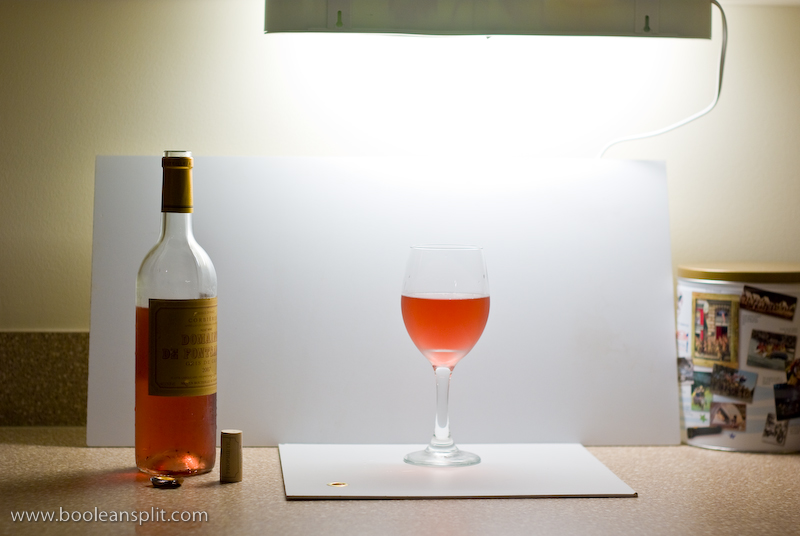 As you can see, all I did was set up a couple of white boards on the kitchen counter under a fluorescent light. I learned this trick when I was Design Director at Griffin Technology. Most of the pre-2007 product shots were done this way on a cubicle desk using the fluorescent light under the overhead storage bin. I'm happy to say that today Griffin employs a professional photographer and has a full photo studio.
For this shot I dialed in +2 EV exposure compensation to adjust for the all-white background. By shooting RAW I was able to simply click the white balance eye dropper tool in Lightroom on the white background to dial out the color cast of the fluorescent light. I pushed up the exposure an additional +0.83 to get the high key look I was going for. Other than that, all I did was tweak the Vibrance a touch and added a bit of sharpening.
Here's another composition using the same set up: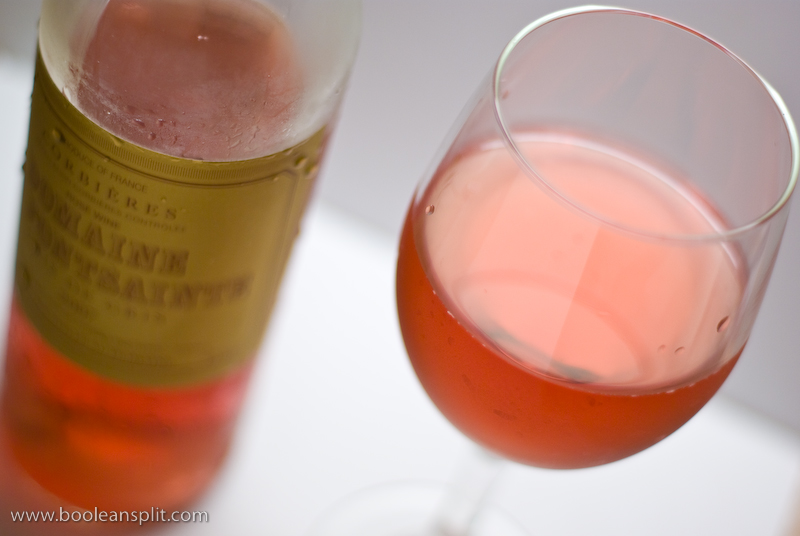 By the way, the subject of these photos is the wonderful Corbières Domaine De Fontsainte Gris de Gris 2007 rosé imported by Kermit Lynch. This is one of my absolute favorite wines. It has a unique combination of dryness and intense fruit flavors. I picked it up for less than $10 at Kroger. Real men drink rosé ;-)