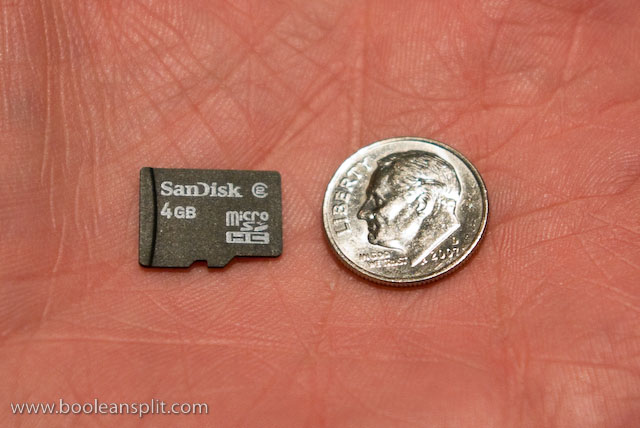 I just ordered a SanDisk 4GB Micro SDHC memory card to add a little storage capacity to my BlackBerry Curve. I know these things have been out for a while but it never ceases to amaze me how small they actually are.
I picked it up for $4.54 from Amazon.com. The shipping charge of $4.95 cost more than the memory card itself. I think it is safe to assume that the bottom has fallen out of the memory market ;-) My guess? The memory manufacturers are busy trying to invent the next great memory format so they can try to actually make some money again. My advice? Upgrade your memory TODAY!
Just for the record, here's that Micro SD card next to the SD card-sized adapter it came with…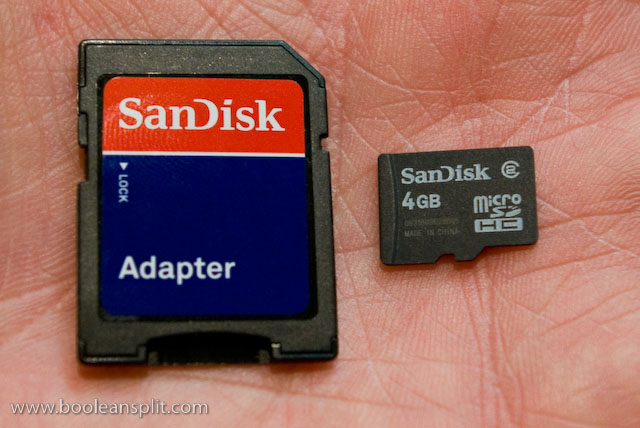 Oh, and I would suggest picking some of these $4 Micro SD cards up for your digital camera applications but this version only clicks along at 15MB/s. If you're going to upgrade then be sure you upgrade (30MB/s should be your target).